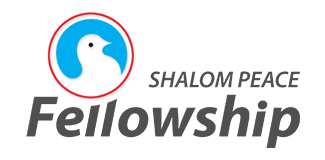 Day and Night, gospel message of Jesus Christ is spread around the world through Shalom television. Today, you can watch Shalom television through internet from any place on earth. Shalom World, channel for the English speaking community, has also become a reality. Do you want to become part of this gospel expedition, which is going forward solely depending upon divine providence? You can do so by becoming a member of Shalom Peace Fellowship. It is a community, whose members pray for Shalom television and participate in meeting its expenses by donating Rupees 100 or more each month. It is through the sacrificial sharing and loving prayers of SPF members that Christ guides Shalom television daily.
A channel without advertisement
We know that channels meet their expenses from income obtained through advertisements. Then how come Shalom television is going forward without advertisements? This is a question asked by many people about our Channel which started in 2005. When the Spirit of God spoke to the hearts, many people like you responded to it and acted accordingly. This is the only answer to the above question. "This is Lord's doing; it is marvellous in our eyes" (Psalms 118:23). Let us join together to radiate waves of goodness in an atmosphere which is filled with many evil waves.

If you need assistance with your donation, please call office:
Peruvannamuzhi P O.
Kozhikode Dt, Kerala State,
South India, Pin: 673 528
Phone (0496) 2664640, 2664600
Fax: 2664680
E-mail: accounts@shalomonline.net
Web: www.shalomtv.tv
Let us walk hand in hand to spread message of Jesus...
As our Lord speaks through His own channel.
Let the hearts be filled with Holy Spirit
Let us do the business of God without any advertisements and worldly tactics.
Programs that can heal both mind and soul...
Messages that touch hearts...
Holy mass in different rites for bed ridden people and others
who are not able to go to church...
God-experiences and witness of ordinary people...
Praise and worship that will animate your mind and body
You will be rewarded
God will bless you abundantly for each soul added to heaven's joy as a result of your efforts! In addition Shalom community will be praying daily for the members of Shalom Peace fellowship. You will experience the influence of these prayers in your needs. More over you will be receiving Shalom messenger, a tri-monthly magazine, containing news and updates about Shalom ministries and messages that will help you to thrive spiritually, free of cost.
Let the message of Christ reach every heart
Yes, everybody must come to know the Christ, I have known. They also should enjoy the warmth of his love, experience salvation and acquire the hope about eternal life. Therefore I will proclaim Gospel.