Watch our live channels
1

B

viewership of 1 billion viewers
300

M

available in 300 million homes
24

Hours

schedule of international programming
Home / Television
Shalom Television
It was a great pain and passion in the heart of the Shalom community to show the face of JESUS on the television screen. Relentless prayer and faith filled worship brought about the dream into reality through the launch of the commercial free full time gospel channel SHALOM TELEVISION in 2005. Since then the name of JESUS and the FACE of JESUS has been abiding the television screens blessing all the viewers and the world as a whole.
SHALOM INDIA
Shalom Television is a 24/7 Commercial Free Catholic Malayalam Channel having faith-filled, inspirational and spiritual content. (Indian Time)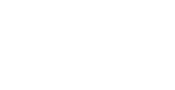 Become a Peace Fellowship member through your monthly contribution!
Your commitment to a monthly gift will ensure the Gospel broadcasts 24/7 to reach the lost and hurting.
If you need assistance with your donation, please call your regional office: